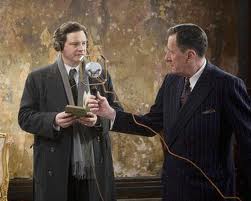 Hilary Swank used an acting coach to prepare for her role in Boys Don't Cry. She won her first Academy Award.
Singer Renee Fleming has always used a vocal coach. She has won several Grammy Awards.
Rafael Nadal's coach urged him on from the sidelines during his Wimbledon tennis tournament win in 2010.
Arnold Palmer improved his game with the help of a coach. Even Tiger Woods has had several coaches.
As a matter of fact, winners in nearly every profession (athletes, actors, singers, Fortune 500 business leaders) know that without the right coach, they won't perform at their peak.
They know that without the support of an experienced and qualified coach, they would constantly struggle to achieve success.
So if these top professionals in their respective fields use coaches – why not film directors?
Hmmm…
In 2009, a local filmmaker in Vancouver contacted me with a proposal. He was an AD on a TV Movie and had an opportunity to direct some second unit scenes for the show. Would I help him?
After he sent me the scenes he was to shoot, we met in a coffee shop for a couple of hours going over the directing techniques he would need for the scenes he was shooting.
A few weeks later he called and thanked me for helping him out. The producers liked what he had shot. Thus began my film coaching career!
—–
"Peter's insight, wisdom and experience gave me the extra edge I needed during tough situations on set. I know I made it through those days with the confidence I got through Peter's coaching. The value here is tremendous, I recommend Peter to every director, beginning or experienced. " Brett Eichenberger, Portland, Oregon, USA http://www.resonancepro.com
—–
But let me back up a bit.
Since January 2006, I have taught filmmaking classes and directing workshops to hundreds of international filmmakers: either as an instructor at the Vancouver Film School or through my own film directing workshops I teach worldwide.
As a directing instructor at the Vancouver Film School and the Shanghai Vancouver Film School (combined for over 10 years), I have been involved in some phase of the production of over 500+ short films: from the concept; to the script writing process; to casting; to shooting on the set; to post-production.
And not only that, but during my time at VFS, I've also had the opportunity to "exercise my own creative muscles" by directing 4 short dramatic films.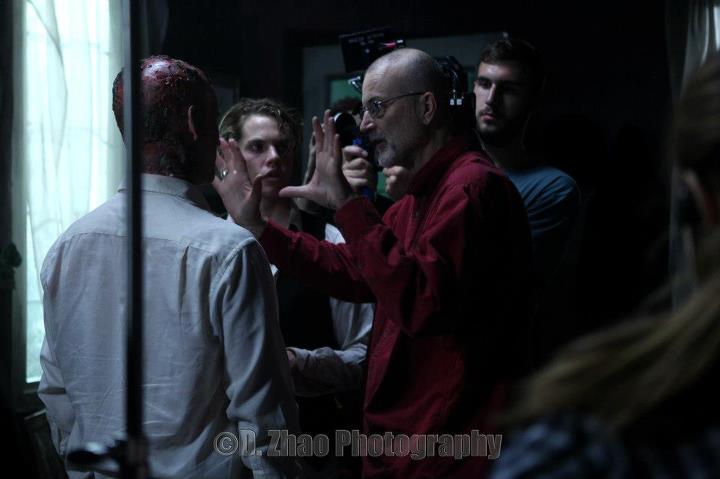 Yes! I'm not just teaching – I'm also doing.

Needless to say, my passion over the past few years has turned to educating indie filmmakers from around the world by helping to "demystify the filmmaking process" for them. And I love it!
So why hire me as your film directing coach?
Along with my international teaching experiences and my 40 years of professional filmmaking experience (as a TV Director and Feature 1st AD), I feel I have the necessary qualifications to help you achieve your dreams of being a creative and successful independent film director.
—–
"Our coaching call today was amazing and inspiring. What surprised me most was that prior to our call I (naturally)  knew my script word for word and (again, naturally) felt I owned it and wanted to defend my characters and their reasons for being. After listening to your insightful feedback and internalizing your poignant questions I instantly abandoned any 'ego' ownership of my work in the screenplay  in favour of a rewrite that will help to drive the story in a way that more viewers could relate to and be moved by. What an eye opener. For the rest of the day I was grabbing a notepad and jotting down the ideas driven by your insightful viewpoint. I can't wait for draft three and four of the screenplay and look forward to more coaching input from you. I feel like the characters are waiting for me to get back and open Final Draft to help them get their story out." Lance Blackwell, Ucluelet, BC, Canada
—–

With that in mind, I would like to introduce you to my Film Directing Coaching services via Skype.
(1) The length and content of each Skype session is unique depending on what your needs are, and I work with you to adapt our coaching sessions to fit your requirements.
1. Example: If you have a script you are going to direct, you send me the script so I can make preliminary directing notes. Then you send me a list of priority questions I can prep. We then find a convenient time for both of us to chat on Skype.
2. Example: If you have no script, but just want to have a detailed discussion about certain film directing topics, (re: directing actors, script breakdown, blocking etc.) you send me your list of priority questions I can prep, and then we arrange a Skype call. (Please note the Minimum Fee of 2 hours below.)
3. Example: I can also help you if you are already directing on set and wish to contact me (by email, phone or Skype) during the day or when you are wrapped to discuss a particular situation.
(2) If needed, I can create "reference notes" specifically designed for the topics we are discussing.
(3) My fee for one-on-one film coaching (via Skype) is as follows:
1 hour – 4 hours: US$175.00/hour (*Minimum 2 hours)
5 hours – 9 hours: US$160.00/hour
10 hours – 14 hours: US$150.00/hour
15 hours – 19 hours: US$140.00/hour
Over 20 hours: US$125.00/hour
(4) Filmmaking Workshop BONUS:
Any filmmaker who has taken at least one of my live event workshops is entitled to get my coaching services for only US$100.00/hour. (Minimum of 1 hour)
(5) Daily and Weekly Rates are available upon request.
(6) Please note the Minimum Fee of 2 hours:
1. If your script is over 80 pages, I charge 2 hours to read your script, make basic directing notes and prep your questions.
2. If your script is between 50 – 80 pages, I charge 1.5 hours to read your script, make basic directing notes and prep your questions.
3. If your script is less than 50 pages, I charge 1 hour to read your script, make basic directing notes and prep your questions.
4. For the Skype calls, after the first hour, I work in 15 minute increments. (For example: we could have a 1 hour Skype call, then leave it for a few days or weeks and then set up another call. Or add more hours depending on what support you need.)
(7) All payments are processed through PayPal's secure servers.
—–
"2 years ago I was privileged and blessed with the opportunity to get to know and work with Peter as he directed the first short film I helped to produce. I highly recommend him to anyone looking for coaching and advice in film directing if your in the industry or wanting to pursue that field. I am grateful for the time I got to spend with him and the experience and you will be to. Take a look at his impressive experience and past history." Justin Stephen, Kelowna, BC, Canada
—–
(8) IN-PERSON PRIVATE COACHING – If you want to have a personal one-on-one meeting with me, please contact me to further discuss this service.
(9) ON-SET FILM COACHING: I also do one-on-one film coaching on set with you. If you are interested, please contact me to further discuss this service.
To find out more about my Film Directing Coaching services, please email me at pdm@actioncutprint.com so we can discuss your unique coaching needs.
Remember: I do not conduct "one-size-fits-all" coaching. Each creative situation is unique and I work with you to adapt our coaching session to fit your requirements.
Dedicated to your filmmaking success.
Peter D. Marshall
P.S. What is a good coach? A good coach should be experienced in your field; someone who can help motivate you; who can hold you accountable to your goals; who will enable you to improve your skills; and who will challenge you to stretch your creative self.
In short, a good coach is someone who you can trust; who creates a safe environment for you to learn and experiment; and who can also help you to grow personally.
P.P.S. You can also read my full Biography here.