by Vanessa Thorpe.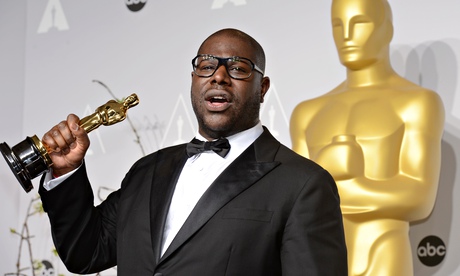 The Oscar-winning director of 12 Years a Slave has pushed back the boundaries of film because of the fearlessness that comes with a background in art.
When the director Steve McQueen was an art student learning basic film-making skills at Goldsmiths College, London, he joked he was already aiming for the time when his name would eclipse that of his glamorous namesake, star of The Great Escape and Bullitt. "One day," he told his collaborator, Professor Will Brooker, "when people talk about Steve McQueen, I am going to be the first person they think of."
Now, with an Oscar for his film 12 Years a Slave, the transition from Turner prizewinning artist to celebrated director has been made in style. It is a path to cinematography also taken by the British artist Sam Taylor-Wood, nominated for a Turner prize in 1998 and now editing her high-profile film of the erotic bestseller Fifty Shades of Grey.
Read the rest of this article from The Guardian.
Sign up now for your own FREE monthly subscription to "The Director's Chair" filmmaking ezine and get the first 41 pages of my 258 page Film Directing Multi-Media Online course, "The Art and Craft of the Director Audio Seminar."